Botox

Advanced Dermatology and Cosmetic Care, Santa Clarita, is among the top providers of Botox®. This means that in the Santa Clarita valley, we perform more Botox® procedures in our office than most other facilities! If you want to combat the signs of aging, Botox® might be the perfect solution for you. An injection of Botox® can soften frown lines, lip lines, lines on your forehead and lessen those unsightly creases between and around the eyes. In some cases, insurance may cover the use of Botox® as treatment for excessive sweating.
Dr. Bernard I. Raskin, our medical director and a Board Certified Dermatologist, is skilled in using Botox® in a variety of ways to improve your overall facial appearance. In addition to the traditional use of Botox® to smooth wrinkles by relaxing the muscles under the skin, Dr. Raskin employs Botox® to smooth creases on your upper lip, reduce the appearance of pebbly chins, shape your eyebrows and perform "lip lifts," and even minimize flaring nostrils.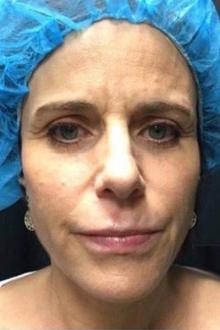 Before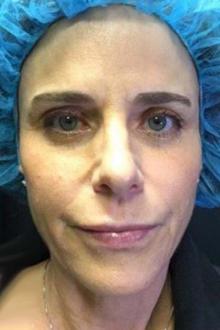 After
And the magic of Botox® doesn't stop there! Through Dr. Raskin's expertise, injections can be used on the neck, around the eye, to help lift sagging breasts and to treat lines between the breasts. As part of the Education Faculty for Botox®, Dr. Raskin serves as a consultant for Botox® and as a trusted educator for instructing both physicians and nurses on proper injection techniques. No matter what Botox® procedure you desire, you can rest assured that you are receiving the best possible care with Dr. Raskin at Advanced Dermatology and Cosmetic Care, Santa Clarita!
To learn more about Botox or to setup a consultation, click here to contact the team at Advanced Dermatology and Cosmetic Care.