Restylane Defyne
Restylane Defyne – is formulated to simulate your own body's naturally occurring Hyaluronic acid (HA) with flexibility! As the natural aging process develops, we lose volume (fat) in certain areas of the face (cheeks), lip volume (especially the upper lip), lips lines (also known as smoker lines) and gain in other areas of the face such as jowls. Skin will start to sag and develop lines around the mouth area as well.
What is it Restylane Defyne? This filler is made of Hyaluronic acid and is malleable. Using a unique XpresHAN technology, this product is designed to give you just the right amount of volume with flexibility! Restylane Defyne is meant to be used in moderate to deep folds or wrinkles. Restylane Defyne is made with cross link technology and therefore is pliable and is great for that nice natural look we all want to achieve.
Areas that can be treated with Restylane Defyne: nasolabial folds, marionette lines, cheek wrinkles, lips, and lip lines.
Frequency: 1 year.
To learn more about Restylane Defyne or to setup a consultation, click here to contact the team at Advanced Dermatology and Cosmetic Care.
Before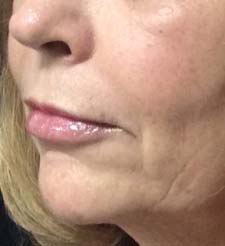 After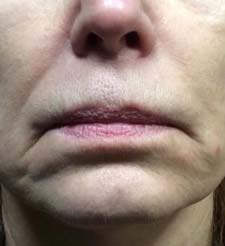 Before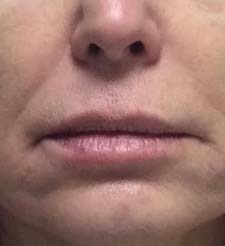 After