Kybella

A contoured face and sleek jawline has become a very popular trend in beauty recently. Even with proper diet and exercise a person at their ideal weight may still struggle with "submental fat", or double chin. Previously the only way to deal with this problem would be with liposuction, the surgical removal of unwanted fat. But with surgery comes complications, recovery time, high cost and unwanted scars. Fortunately there is a non-surgical way to get rid of your double chin in just a few quick treatments.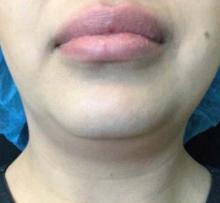 Before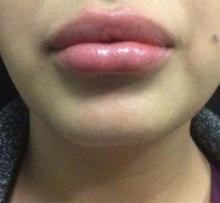 After
What is Kybella?
Kybella is a formulation of a naturally occurring-substance (deoxycholic acid) that targets and destroys fat cells in the area where it's injected. Once those cells are destroyed, they can no longer store or accumulate fat. Once the desired aesthetic result is achieved with Kybella, re-treatment is not expected to be required.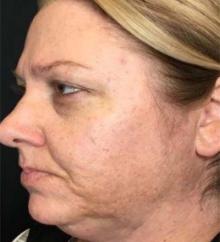 Before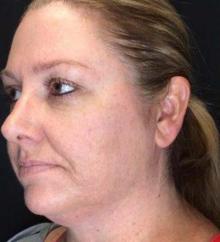 After
What can Kybella do for me?
Kybella will contour the shape of your lower face by eliminating fat and resulting in a more defined chin and jawline.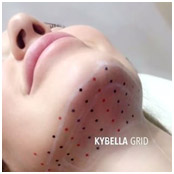 How is the procedure performed?
Once it is determined that you are a good candidate for Kybella treatments can begin.  First ice is applied as a topical numbing agent to the skin in the area being treated.  Then a grid of tiny dots is transferred onto the skin.  This grid directs the provider exactly where to inject the solution.  On average you will receive about 50 injections in the treatment area.  Swelling and redness are common after treatment and can last up to 4 weeks.
Set up a Consultation
Am I a candidate for Kybella?
The ideal candidate for Kybella is a person with excess fat under the chin, who wants to avoid surgery such as liposuction. This ideal candidate also realizes that Kybella treatment requires more time commitment before seeing results, unlike the faster change with surgery.  Individuals who have an infection in treated areas or have a history of bleeding abnormalities or swallowing difficulties may require further evaluation before treatment is approved.  A consultation will ultimately determine whether or not you are a good candidate for treatment with Kybella and will also give you an idea of how many treatments are recommended.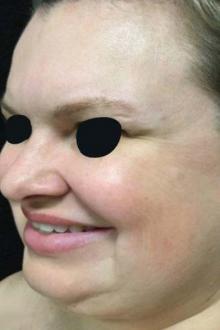 Before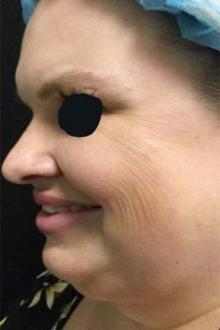 After
When will I see results?
Slight improvement may be seen after each treatment but patients typically do not see marked improvement until after their second treatment.  Swelling can last 3 to 4 weeks after each session. Final results can take 12 to 18 weeks to see.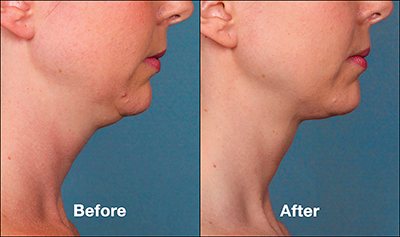 How long will results last?
Once the Kybella treatments have destroyed the fat cells in the submental area, they are permanently gone. However, patients should maintain a healthy, stable weight after the procedure to prevent weight gain in other areas.
Quick Facts
Kybella is the first and only FDA-approved injectable drug that contours and improves the appearance of submental fullness due to submental fat.
Kybella contains a non-human, non-animal formulation of deoxycholic acid, a naturally occurring molecule in the body that aids in the breakdown and absorption of dietary fat.
Once the aesthetic outcome is achieved, the need for Kybella re-treatment is not expected, as Kybella causes the destruction of fat cells.
Kybella has a permanent effect and once the fat cells have been destroyed they cannot regenerate.
Many patients experience visible results with two to four Kybella treatment sessions spaced at least one month apart.
To learn more about Kybella or to setup a consultation, click here to contact the team at Advanced Dermatology and Cosmetic Care.