Radiesse

There are many kinds of dermal fillers to choose from and choosing the right one for you can result in long lasting natural improvement in volume loss.
What is Radiesse?
Radiesse is a safe, FDA-approved dermal filler that restores a natural, youthful look. Used primarily to treat areas with obvious signs of facial aging, Radiesse does more than other fillers that simply work to erase wrinkles – it rebuilds your skin's foundation and restores your youthful look.  Tiny calcium-based microspheres form a "scaffold" to support and stimulate the growth of your own collagen. Over time, the calcium-based microspheres gradually break down and are safely and naturally absorbed by your body.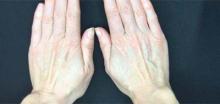 Before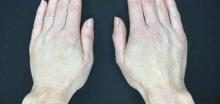 After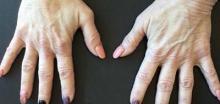 Before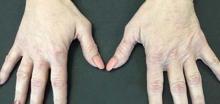 After
What can Radiesse do for me?
Radiesse dermal filler can be used in a multitude of ways.  Because of its lifting capability, long lasting results and ability to stimulate collagen production, it is most commonly used in the nasal labial folds, to define cheeks, and to fill the temples. Radiesse can also be used to treat thin and aging hands.
Set up a Consultation
Am I a candidate for Radiesse?
As with all cosmetic procedures, candidates for Radiesse should be in good overall health and should have realistic expectations regarding the results that can be achieved with this dermal filler. Patients should also understand that Radiesse provides temporary improvement in facial contouring, cheek augmentation and reduction in the appearance of skin folds, lines and wrinkles, which means maintenance injections will be required to maintain optimal results. Patients can expect to see immediate improvement in their appearance and can return to normal activities directly after the procedure, but should be aware that some swelling or bruising may be present after the session.
How long will results last?
The ingredients of Radiesse are not easily broken down by the body. As a result, this is one of the longest-lasting injectable fillers currently on the market. On average, results last a year or more.
Quick Facts
FDA approved to safely correct wrinkles and folds around the nose and mouth
Stimulates your skin to produce new collagen
Immediate correction in the treatment area
Made of advanced calcium based microsphere technology
To learn more about Radiesse or to setup a consultation, click here to contact the team at Advanced Dermatology and Cosmetic Care.