Meet the Staff
To learn more about providers, please click on the links below.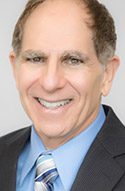 Bernard Raskin, M.D.
Dr. Bernard Raskin, an expert in dermatology and cosmetic surgery, graduated from UCLA with a bachelors degree in physics. He graduated from the prestigious California Irvine Medical School University of California at Irvine and Long Beach Veteran's Administration Hospital. He also completed a dermatology residency at one of the nation's premier dermatology training programs at UCLA.
Board Certified in both dermatology and internal medicine, Dr. Raskin is an assistant clinical professor in the Department of Medicine Division of Dermatology at UCLA, with responsibilities including teaching dermatologic surgery, liposuction, laser and cosmetic surgery to dermatologists in training. Dr. Raskin is on the advisory committee in Cancer and Developmental Biology at California State University Northridge. He holds fellowships in the American Academy of Dermatology and American Society of Dermatologic Surgery. He is also a member of the American Society of Laser Medicine and Surgery, American Society for Mohs Surgery. American Academy of Cosmetic Surgery. American Society of Dermatology, and the L.A. County and California Medical Associations.
Dr. Raskin is also a qualified medical evaluator for the Industrial Medical Council, State of California, and an expert reviewer for the California State Medical Board. His list of medical accomplishments also includes being a consultant to various health insurance programs, inventing and developing his own medical instruments and founding and leading his own company, Surgiguide Products. Throughout his career, Dr. Raskin has been a researcher and has published scientific articles on liposuction as well as co-authoring chapters in textbooks on cutaneous surgery and laser surgery. In addition, Dr. Raskin founded Mohs Micrographic Surgery Center of America and has performed Mohs micrographic surgery for over 20 years on patients with skin cancer.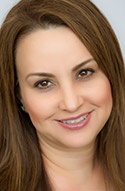 Eva Hernandez, P.A.-C
Eva Hernandez brings over eight years of experience and excellent care to Advanced Dermatology and Cosmetic Care. She received her undergraduate education from Florida International University in Miami, Florida and California State University in Long Beach and earned her Physician's Assistant degree from Charles Drew University of Medicine and Science in Los Angeles. Ms. Hernandez holds certification from the National Commission on Certification of Physician's Assistants and is also a member of the Society of Dermatology Physician Assistants and the American Academy of Physician Assistants. She specializes in general dermatology, skin cancer, acne and cosmetic dermatology, including sclerotherapy, Botox and dermal fillers. In addition, Ms. Hernandez performs laser therapy, provides treatment for photodamage and treats tattoos, birthmarks, vascular lesions and scars.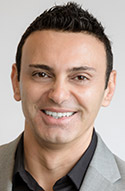 Shawn Abrishamy, M.D.
Dr. Abrishamy is the Co-founder and Medical Director of Clear Medical Center in Marina Del Rey, California. A medical Facility dedicated to Non-Surgical Aesthetic Medicine. Dr. Abrishamy's artistic and conservative approach to facial rejuvenation facilitates long lasting reversal of the signs of aging. His long standing focus is on prevention, maintenance, and reversal of changes associated with aging and ultimately avoids having to undergo plastic surgery.Dr. Shawn Abrishamy completed his premedical undergraduate education at California State University, Northridge and moved cross country to achieve his Medical Doctorate from Ross University School of Medicine and New York. Returning to California, he completed his residency training at Kern Medical Center and was awarded Resident of the Year in 2004 in Family Medicine from University of California Irvine (UCI). During his Specialty training he took an interest in General and cosmetic Dermatology, especially Non-Surgical facial Aesthetics at Bakersfield Dermatology and Skin Cancer Center.
Returning to Los Angeles he established Clear Medical Center in Marina Del Rey where he focuses on the non-surgical approach to looking younger and reversing signs of facial aging without surgery. Dr. Abrishamy has extensive experience with temporary and permanent dermal fillers: Restylane, Restylane Lyft, Juvederm, Radiesse, Sculptra, and Artefil ,Neuotoxins: Botox, Dysport.
When he is not working, he teaches advanced anti aging facial aesthetic techniques. Some of his non surgical procedures include: Non-surgical Rhinoplasty or Nose Job, Non-surgical cheek augmentation or cheek implant, Non-surgical jaw line refinement to improve joweling, Non-surgical lip augmentation, Non-surgical brow lift. And complete facial resurfacing to augment his non-surgical procedures and provide a complete non-surgical "Liquid Facelift".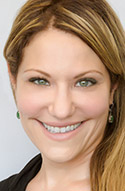 Teresa Anna Grossi, FNP, NP
Teresa Anna Grossi, Board Certified FNP and a Dermatology NP. She began her medical studies at Boston College, receiving her MSc. She next entered the Dermatology Fellowship Residency Program at Harvard Medical School affiliate, Lahey Clinic Medical Center. Far encompassing general dermatology, the program also included specialized clinics including Hansen's disease, Cutaneous Oncology, Melanoma, Infectious Diseases, Rheumatology, Pediatric Dermatology, Cosmetic Dermatology, and Mohs procedures. Additionally, her work experience includes Stanford Cancer Center, Department of Cutaneous Oncology that encompasses three specialties: Cutaneous Lymphomas, the Pigmented Lesion and Melanoma Clinic and Medical Oncology with advanced stage melanoma. Teresa Grossi has performed the full scope of dermatologic care at numerous medical practices across the country and has a tremendous amount of experience in administrative activities, including Grants Specialist, Clinical Research and Clinical Trials. Her clinical interest include: autoimmune diseases, skin cancers, and skin rejuvenation.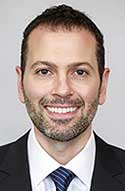 Soheil Simzar, M.D.
Dr. Soheil Simzar, M.D., a Board-Certified Dermatologist and Dermatologic Surgeorn, specializes in cosmetic and general dermatology and skin cancer surgery. He began his medical studies at Van Nuys Medical Magnet High School, graduating in the top 1% of his class. He received his Bachelor of Science in Neuroscience from University of California at Los Angeles and graduated summa cum laude on the Dean's Honor List and, as one of the nation's top graduates, was inducted into the Phi Beta Kappa Honor Society. Dr. Simzar received his Doctor of Medicine at UCLA, and was a Resident Physician in Internal Medicine at Olive View-UCLA Medical Center. At Harbor-UCLA Medical Center, he continued his Residency in Dermatology and was Chief Resident of Dermatology, while also accomplishing a Preceptorship in Cosmetic and Surgical Dermatology with Drs. Mitchell Goldman M.D. and Kimberly Butterwick M.D. He was awarded the American Society of Dermatologic Surgery Preceptorship Award while refining his expertise in Mohs Micrographic Surgery. After his specialty training, Dr. Simzar completed a 6 month fellowship in advanced surgical and cosmetic procedures including botox, dysport, juvederm, restylane, restylane lyft, radiesse, sculptra, sclerotherapy, scar treatments, and laser surgery.Within weeks of graduating residency, Dr. Simzar became a clinical instructor of dermatology at the David Geffen School of Medicine at UCLA where he teaches medical, surgical, and cosmetic dermatology to the dermatology residents and medical students. He is an experienced researcher, has authored in numerous prestigious medical publications, and has presented at national conferences.
As a Mohs surgeon, Dr. Simzar specializes in diagnosis and removal of skin cancers, as well as cosmetic reconstruction using skin flaps and grafts. He has performed over several thousand reconstructions and spends almost half of his time involved with such cases. He takes meticulous care in minimizing post-surgical scars and enhancing cosmetic outcome.
Furthermore, Dr. Simzar's has trained with some of the world's most renowned cosmetic dermatologists and avidly stays up to date with the latest cosmetic procedures. He has contributed to innovative aesthetic styles towards cosmetic enhancement and utilizes the most advanced techniques with evidence-based practices. His primary focus is a conservative approach to maintain a natural, refreshed appearance.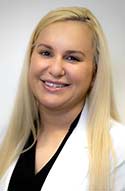 Amanda Pettus, PA
Amanda Pettus comes to Advanced Dermatology and Cosmetic Care with five years of aesthetic and plastic surgery experience. She earned her undergraduate degree in biological sciences from Northern Arizona University in Flagstaff, Arizona, and her Masters in Physician Assistant Studies from the University of New England in Portland, Maine. She is credentialed with the National Commission on Certification of Physician's Assistants and is a member of the American Academy of Physician Assistants. Her specialties in aesthetic medicine include injectables, lasers, skin rejuvenation and body contouring. She has a passion for achieving great patient results.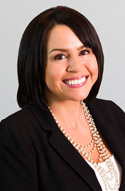 Claudia Kinzer
Licensed Esthetician
Claudia is a licensed esthetician and has been practicing in the field of health and wellness since 2006. She obtained her esthetic license in 2006 and provides full service esthetics with a specific focus on advanced clinical skin care. She attended the Newberry school of Beauty in Granada Hills California. She has extensive knowledge in advanced chemical peel fundamentals, microdermabrasion, dermal needling, acne surgery and pigment correction. She has also received specialized training in Advanced Chemical Peeling Techniques for Complex Skin Conditions, Advanced Treatment Technologies, Esthetic Medical Modalities, and Ingredient and Product Knowledge.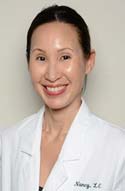 Nancy Fonn
Licensed Esthetician
Nancy Fonn a licensed aesthetician and medical skin care specialist who has been practicing in Ventura County primarily in Westlake Village since 1998. After receiving her aesthetician license she received extensive training. A few highlights of her training exposure include Dermal Institute, Aesthetics International, PCA Skin®, SkinMedica®, Hydrafacials, microdermabrasion, and dermaplaning. Nancy is also certified in chemical peels and educated and trained in natural skin care products by Alastin, Environ, Lifeline, IS Clinical, SkinMedica® among others. Her extensive training and supervising with chemical peels provide the safest and most effective environment for people who want peels that actually produce results.
Mrs. Fonn was born in Taipei, Taiwan and has been a resident of Westlake Village since 1980. She is the proud mother of one amazing son David. She and her family participated in a non-profit organization TKO Take Kindness On, where they help children who are handicapped or have autism. They also volunteer yearly in feeding the homeless.
Nancy is dedicated to continuing education for herself and her clients in order to deliver the most advanced skin care procedures, products and customer care.